By: Akhlaque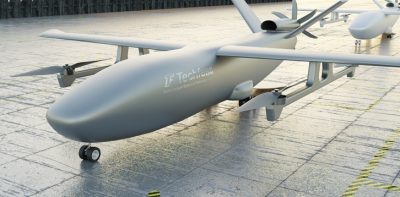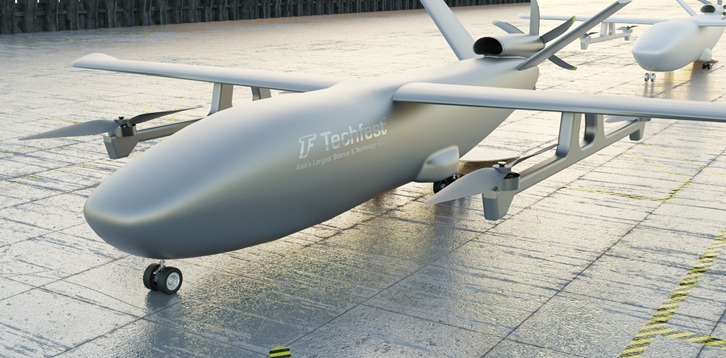 Munib Chougle, Mohammad Umar Khan and Farhan Khan of Anjuman-i Islam Kalsekar Technical College,  New Panvel (Maharashtra) secured the first prize in Aerovaccine held during the 2020-21 IIT BOMBAY Techfest. They proposed a conceptual solution of a vertical takeoff and landing aerial vehicle to deliver COVID-19 vaccines to rural areas of India. Akhlaque Sk. provides a brief interview with them.
Q: Munib, could you please give us a short introduction of yourself?
Munib: I am a final year student of Mechanical Engineering. Due to the lockdown, colleges were closed, online studies were going on, and we were tired and bored and wanted to do something new. Suddenly, I came to know about the Techfest. I immediately shared the information with my friends. We registered our name for the competition. We decided to develop a design in the category called "Aerovaccine". It was a challenging task for us. But Alhamdulillah we did so and stood first in the category.
Q: Mohammad Umar, could you please introduce yourself?
Mohammad Umar: I was a student of Saboo Siddik college, from where I completed my Diploma. I am now a final year student of Kalsekar Engineering College.
Q: Farhan Khan,  could you please share some of your experiences of participating in the tech fest and any message you may have for youngsters?
Farhan Khan: I passed my 10th with 82% marks. Later, I took admission in Tilak Jr College, New Mumbai, and completed my HSC Sci with 79%. I am a final year student of Mech Engg at Kalsekar Campus.
Our project was a dream project for me. It was great experience for me. The three of us worked hard on the conceptual design.
Every year, IIT Mumbai hosts Asia's largest Techno Festival for Engineering students. The tech fest is a very popular competition, in which renowned colleges take part. This year, the team from our college performed outstandingly in the competition. With God's grace, our campus team did very well. We were awarded a certificate and a cash prize of 25000 rupees.