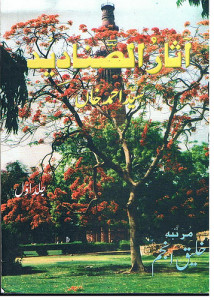 New Delhi: Asaar us Sanadeed, authored by Sir Syed Ahmed Khan has been published again. The new edition was released by Mr. Mahesh Bhatt, film director here at the National Commission for Minority Educational Institutions premises.
Founder of the Muslim Anglo Oriental College at Aligarh (which is now Aligarh Muslim University), Sir Syed Ahmed Khan (died 1897) documented in the Asaar us Sanadeed the buildings and monuments of archaeological interest built during the 650 years of Muslim rule in Delhi and are spread over seven different cities that today constitute the national capital. Commission chairman M. S. A. Siddiqui who was present at the occasion said Sir Syed Ahmed Khan was not man but a mission and a movement. Bhatt called upon the youth to go through the book to know their heritage.
Compilation of Asaarus Sanadeed was a painstaking venture by Sir Syed Ahmed Khan. While copying the Arabic calligraphy on Qutb Minar, he had to be taken around the circumference of the minaret while sitting in a doli (Palanquin type of structure) and suspended in the air with ropes held by five kahars (palanquin-bearers). Stocky man that he was, it involved immense risk.