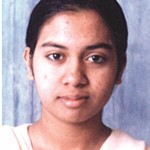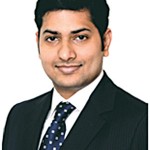 Ms. Faria Ejaz (Top) and Asim Anwar (bottom) from Bangalore were able to get through the Civil Services this year from Karnataka.
By A Staff Writer
New Delhi: Thirty four Muslims figure among the 1,122 candidates who have been recommended for appointment based on the results of the written part of Civil Services Examination 2013 and the interviews for Personality Test held during the last two months. Six among the 34 Muslim candidates are girls. Among 34 Muslim candidates, Faiz Ahmed Mumtaz ranked highest at 17, while Sana Akhtar ranked 90.
Of total 1,122 candidates, 517 candidates are from the General category, 326 from OBC, 187 belong to SCs while 92 of them are STs. Gaurav Agrawal from Jaipur topped this year's Civil Services examination. The successful candidates will be recommended for appointment to the 27 top services of the Central and State Governments.
Last year, 31 Muslims figured among the list of 998 candidates selected finally. The Muslim candidates who could make it to the final this year list are : Faiz AQ Ahmed Mumtaz (Rank 17), Abid Hussain Sadiq (27), Md. Musharraf Ali Faruqui (80), Sana Akhtar (90), Unice Rishin Ismail (146), Bashir Ahmed Bhat (189), Shiraz Daneshyar (237), Shafeeq S. (250), Raja Yaqoob Farooq (274), Danish Abdullah (335), Modassar Shafi (418), Asim Anwar (486), Mohammad Sujeetha M. S. (511), Rayees Akhtar (564), Md. Iqbal (568), Faria Ijaz (574), Aafaq Ahmed Giri (585), Aneesh R. (587), Shakeel Maqbool (633), Md. Moin Aafaq (649), Sherif Rasheed (715), Owais Ahmed (741), Qummer ul Zaman Choudhary (751), Raunaq Jamil Ansari (763), Mohammad Saim (775), Razik Fareed (781), S. Fahad Ahmed Khan (810), Nahas Ali (851), Md. Shahid Kamal Ansari (857), Babu Abdul Khadeer (929), Mehtab Ahmed (1003), Md. Sarfaraj Alam (1016), Mohammad Ashraf J. S. (1032).
Zakat Foundation of India said, 13 out of the 23 fellows sponsored by the Zakat Foundation have cleared the Civil Services Exams this year, said a press release. A few among its successful candidates are non-Muslims too.
Crescent Academy based in Aligarh said four of its candidates were selected for the Civil Services in the results announced in the mid-June this year. It said four of its candidates were also selected by the Bihar Public Service Commission and one candidate for Uttar Pradesh Public Service Commission. The Crescent Academy is a division of the Maulana Abdur Rahim Educational Trust, Jaipur currently headed by Maulana Fazlur Raheem Mujaddidi sahib.
One from ILMI, Chennai: Mohammad Ashraf hailing from Karaikudi in Tamil Nadu cleared the examination this year. He was coached and trained at Azhagiyan Kadan IAS Academy, an institute run by the Islamic Literacy Movement of India (ILMI) at Makka Masjid on Mount Road in Chennai. He secured 1032 rank.
Two from Karnataka: Asim Anwar and Ms. Faria Ejaz from Bangalore were able to get through the Civil Services this year from Karnataka. Both hold engineering degrees. Asim also has a PGDBM from Indian Institute of Management (IIM), Kolkata and was working with Royal Bank of Scotland (previously ABN Amro Bank) in Hong Kong for the last five years. At a felicitation function organized by the Millat Management Society of India at Kolar on June 21, Faria told a large gathering of students, there is no bias against any other community in matters of selection for the Civil Services. She said the candidates should focus on studies and hard work and nothing else. Asim Anwar also endorsed Faria's assertion and said abundant facilities were no substitute for hard work. Both candidates said they did not attend any coaching academy. Asim said if one had a very good grasp of knowledge available in high school (8th to 10th standard) textbooks, and was constantly in touch with newspapers, he could sail through the written exam part.
Faria Ejaz, who is daughter of Customs Officer Mr. Ejaz Ahmed Shariff told Islamic Voice she could get through in her third attempt. For Asim Anwar it was his second attempt. He said, he may have another go at the competitive exams next year in order to improve his ranking.