By A Staff Writer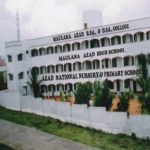 Bengaluru: The Government of Karnataka is opening 200 English medium Moulana Azad Model Schools across the State from the 2018-19 academic session for the benefit of the designated minority communities. The admissions will start from 6th standard onwards. The schools will take 50 students in each class from 6th std till 10th std and will be affiliated to the State Secondary Board of Education. Each class will take 60 students and 75% of the seats will be reserved for the minorities. In the state, Muslims, Christians, Jains, Buddhists, Parsis, and Sikhs are designated as minorities. The remaining 25% seats will be for other communities. In each of the components, 50% seats will be given to the girls.
According to the notification from the Department of Minorities Welfare dated May 22, the schools will provide free midday meals, uniform, shoes, socks, belt, textbooks, stationery, medical check-up, sports material and library facilities.
Twenty of these schools are being opened in the Bangalore North and South districts. Another 20 are proposed for Kalburgi (formerly Gulbarga) district. Fourteen are being set up in Haveri and Belgaum district each, 10 each in Raichur and Bidar districts, nine each in Bagalkote, Chikkamagaluru and Tumkur districts, eight in Koppal district, five each in Chitaldurg and Ballary districts, six each in Gadag and Shimoga districts, five each in Davangere, Yadgir and Hassan districts, six in Dakshin Kannada district, four in Vijayapura (formerly Bijapur) district, three each in Chikkaballpur, Ramnagar and Kodagu districts, two each in Udupi and Mandya districts.
The Moulana Azad schools are designed for urban areas as the rural areas already had Morarji Desai Minority Residential Schools, which were set up nearly a decade ago.
The Department has been running 95 Morarji Desai Residential Schools, eight Minority Model Residential Schools, eight Government Muslim residential Schools and 21 Pre-University Residential Colleges across the state.