KARACHI: A seminary in southern Pakistan has set a new trend for religious schools as it cultivates large swathes of land to mitigate the impacts of climate change.
Pakistan contributes less than 1 percent of the global greenhouse gases that warm our planet but its geography makes it one of the country's most vulnerable to climate change.
Last year, one-third of the country was submerged by unprecedented monsoon floods that claimed the lives of more than 1,700 people and caused an estimated $30 billion in damage.
Located in Hala village in Sindh, a province that was one of the worst affected by the floods, the Jamia-Tul-Uloom-il-Islamia boarding school also saw its orchards destroyed, which made it even more determined in its tree-planting drive.
"What's happening due to climate change makes it essential for us to plant more and more trees to stop its adverse effects," Umar Farooq, who supervises the institute's agricultural land, told Arab News.
The seminary, which is also a trailblazer in introducing science alongside religious education, has been planting trees for the past four years.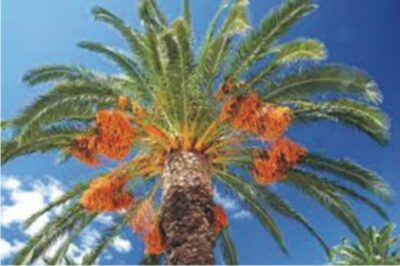 It now has 8,500 mango trees, 1,400 date palms, and a lemon orchard.
"Seeing the havoc that floods wreaked recently, we will have to plant more trees," Farooq said. "We have been expanding our orchards with the help of scientific methods."
When it was established in the 1950s, the school received farmland to grow crops and meet its administrative needs. The idea was unique as most Islamic boarding schools in South Asia rely on external funding.
But it was only with the tree-planting drive that this potential began to be realized, as Jamia-Tul-Uloom-il-Islamia's management observed that its orchards could bear fruit that could be sold for income.
"We have planted orchards in the surrounding fields, which will improve the weather conditions and also increase the income and resources of our seminary," Maulana Muhammad Ahsan Bhutto, the seminary's administrator, told Arab News.
The management is aware of the worsening impacts of the changing climate and is trying to engage students as well in efforts to mitigate it, at least to lessen their contribution to global warming and raise awareness.
"We teach our children to plant trees in their areas," Bhutto said. "We ask every child to plant one tree annually and look after it."