By A Staff Writer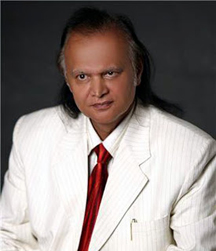 Bangalore: Mr. Aziz Burney, Group Editor of Urdu daily Rashtriya Sahara has resigned from the daily and will be launching his own Urdu daily from the capital. Reached over telephone from Bangalore, Burney said the new daily is likely to hit stands by second week of June. Gradually, it will launch more editions from other Indian metropolises.
Asked if the daily would have an edition from Bangalore too, he said possibilities are being explored in this context for a tie-up with an existing daily.
A very popular writer, Mr. Burney was responsible for taking the daily to great heights with his column appearing in Urdu as well as Hindi simultaneously and read avidly by lakhs of readers. It is the only successful media venture in the Sahara India Mass Communication group. It is currently published from nine centres across India. Asad Raza, next in command, has been moved to the void created by Mr. Burney.
Mr. Bureny had been sidelined for the last 18 month within the management and his popular columns had ceased to appear making readers wonder if he had taken a sanyas from writing.
It is guessed that his book RSS ki Saazish did not go down well with the Sahara business group and led to the distance between him and the company honchos who are known to keep their eggs in all the political baskets.