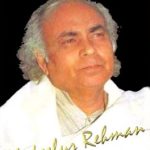 Noted Urdu writer and critic, Dr. Shakeel ur Rahman, who was Union Health Minister for a brief period (during the Janata Dal govt headed by Mr. H. D. Devegowda) passed away in Delhi on May 10 after a prolonged illness. He was 85. He was hospitalized at Gurgaon.
Dr. Rahman headed Kashmir University and Bihar and Mithila Universities as vice chancellor. His short stories were a regualar feature of noted Urdu journal Biswin Sadi. He had developed expertise in aesthetics and wrote "Quran: Hakeem Jamaliyat ka Sarchashma". He authored around 25 books in Urdu. His funeral prayers were held in Jama Masjid on Aurobindo Marg.
He is survived by his wife, two daughters and a son.