IOS Lifetime Award for Noorani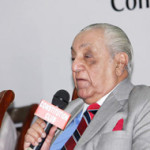 The 6th IOS Lifetime Achievement Award has been conferred upon legal luminary and political commentator Mr. A. G. Noorani. The Award was presented on behalf of Institute of Objective Studies (IOS) at a ceremony at the Deputy Speaker Hall of the Constitution Club of India on May 23. The scroll of honour was presented by AMU vice chancellor Lt. Gen. Zameer Uddin Shah. Former chief justice of India A. M. Ahmadi handed over a cheque for Rs. one lak. Supreme Court judge Justice A. K. Sikri presented the memento to him. IOS Chairman Dr. Manzoor Alam recalled the services of Mr. Noorani and said he represented the finest values of humanity. Leading journalists, academicians and advocated were present at the occasion.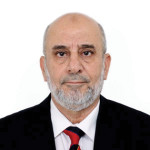 Award for Animal Welfare
Dr. Abdul Rahman, President, Commonwealth Veterinary Association, Chairman of OIE Animal Welfare Working Group and former Dean of Bangalore Veterinary College, Bangalore India has been awarded the 2015 World Organisation for Animal Health (OIE) Meritorious Award for his contribution to the veterinary profession through his work on animal welfare, with special reference to control of Rabies and for his work on veterinary education. The Award was presented to Dr. Abdul Rahman on May 24, 2015 during the Opening Ceremony of the 83rd Session of the OIE World Assembly of Delegates in Paris, France.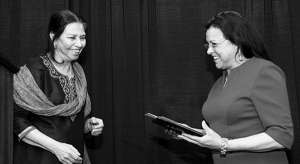 Tasneem Khaleel Award, named after Prof. Tasneem Fathima Khaleel, by the Montana State University (MSU) at Billings, (Montana, United States) has been conferred upon Ms. Reno Charette, Director for American-Indian Education in the same university. Prof. Tasneem who hails from Bengaluru has been teaching at the Montana State University since 1980. She was the first woman to have taken a doctorate from Bangalore University in 1970. Having migrated to the US in 1972, she ascended to the position of Dean of College of Arts and Science in 2004 and held the position till early this year. She was given the Outstanding Researcher Award in 1995 and Faculty Excellence Award five times by her University. She also built the University's Herbarium with 17,000 specimens of plants, and currently guiding its digitization. In recognition of her outstanding services, the MSU instituted an award in her name. (By A Staff Writer)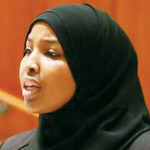 Muslim Girl Accepted at 8 Ivy League Schools
Minneapolis: Munira Khalif, an American Muslim girl from Minnesota, has achieved a rare honour after being accepted by all eight Ivy League schools, crowning a life of social and community activism on the local and international levels.
Munira Khalif is a senior at Mounds Park Academy. The eight Ivy League schools are Brown University, Columbia University, Cornell University, Dartmouth College, Harvard University, the University of Pennsylvania, Princeton University and Yale University. "This was truly a blessing of God", she told Fox News on April 8. She was also accepted to Stanford, Georgetown, and the University of Minnesota.
Saheela Ibraheem is another US Muslim girl who reserved a place among "The World's 50 Smartest Teenagers" list. The young girl, only 16, made it to headlines earlier in 2013 when she was accepted into Harvard University, making her one of the youngest students ever to attend that school.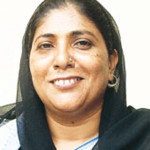 Farzana Alam, former Deputy Mayor of Kolkata died on May 11. Alam was injured in an attack by the Trinamool Congress workers on April 30 during an opposition sponsored bandh in the city. She was since admitted in a private nursing home. No one from the ruling TMC party or Government visited her. Alam was elected in 2010 from ward no. 28 and was made the first Muslim woman deputy mayor. She fought the recently concluded Kolkata Municipal Corporation election as a TMC candidate, but lost to Nebindita Sharma due to opposition within the party. She had accused State cabinet minister Subroto Mukherji for her defeat.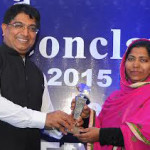 Young Achiever's Award: Social Worker and Secretary, of Raza Educational and Social Welfare Society, Benazeer Baig, was adjudged the Young Achiever's Award by NGO Roshni for the year 2015. Ms. Baig received the Award for social work at an event organised by Explore Karnataka Foundation on May 2, 2015 at Hotel Lalit Ashok Palace. Baig runs the Excellent School for children rescued from the labour and worksites. She trains their mothers in alternative vocation to replace the earning hands.
Ahad Tarade, student of Bachelor of Engineering was awarded 13 gold medals in the 14th annual convocation of the Visveswraya Technological University (VTU). Tarade who completed the BE from Gogte Institute of Technology topped the university with the highest aggregate marks in all the eight semesters in the BE civil Engineering. He also topped among all the branches of engineering among all colleges affiliated to the VTU which is the sole technological university in Karnataka. The awards were conferred on him by Governor of the State, Mr. Vajubhai Vala on May 10.
NCPUL Chief Resigns: Khawaja Mohammad Ekramuddin resigned from the post of Director of the National Council for Promotion of Urdu Language on May 8, a month ahead of the end of his three""year term of the Council. During his tenure the Council crossed several milestones such as introduction of Urdu Digital Learning, Urdu Online Learning and Urdupedia and Urdu keyboard etc.
P.S.: It is learnt that the Ministry for Human Resources has rejected his resignation and asked him to continue in the position.
Hamza Shahzad, 6-year old student of Pakistani origin, has become the youngest Briton to pass the MS Office Certification exam conducted by Microsoft. He scored 757, while the desired level was only 700. Hamza is son of Asim Shahzad and Seema Shahzad who migrated to England from Lahore in 2011. Asim works as a senior manager in an MNC Infotech company. Hamza is student of first standard in the Ark Oval School.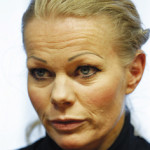 PEGIDA Leaders Apologizes
Berlin: Kathrin Oertel, the PEGIDA leader in Germany has apologized to Muslims after months of leading anti-Muslim protests in Germany and leading a hate campaign across Europe.
"I want to apologize to all migrants and to all Muslims among them who live peacefully and are assimilated with German society, who respect our culture and laws. They are in the vast majority and most Germans overlook this fact," Oertel told The Washington Post.
Oertel, a 37-year-old mother-of-three became PEGIDA's national figurehead after founder Lutz Bachmann resigned a week ago for posing as Hitler. (PEGIDA stands for German language name of the organization which translates into English as "˜Patriotic Europeans Against the Islamization of Occident'). Since October, PEGIDA has been holding weekly marches against Muslims and immigrants. Pegida drew a record 25,000 marchers to its 12th rally earlier in January in Dresden where its flag-waving members held a minute's silence for the victims of the Charlie Hebdo attacks in Paris last week.
Mohammed Amir, a student from Centre for Theoretical Physics, Jamia Millia Islamia has been invited to visit the Institute of Nuclear Physics in the Uzbekistan Academy of Sciences, Tashkent for a period of 15 days. He will present a seminar on the topic related to Thermodynamics of Black Holes and will interact with the students and scientists specialized on General Relativity and Gravitation. The India-Thailand-Uzbekistan-Network (ITUN) "" funded by International Centre for Theoretical Physics (ICTP) "" has awarded ITUN research project with Centre for Theoretical Physics, Jamia Millia Islamia as a member institution. Prof. Sushant G. Ghosh, Centre for Theoretical Physics and Hony. Joint Director (Research), Jamia Millia Islamia is the Nodal Coordinator, ITUN. The researchers (both faculty and students) from these countries can visit other countries for active research collaboration.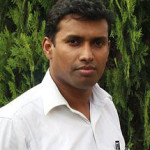 Muhammad Nazir Hossain tops State Civil Services in West Bengal. Nazir Hossain has topped the list of 113 successful candidates. Hossain hails from village Malikberia in North 24 Parganas district. He is presently working at the Indian Council of Agricultural Research, and posted at Beldanga in Murshidabad district since 2008. For his success, he gives credit to his parents, particularly his father Muhammad Manuar Hossain who is a farmer by profession.