Bangladesh PM Hasina Named UN 'Champion of Earth'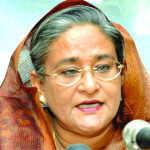 Prime Minister Sheikh Hasina of Bangladesh was named as one of the winners of the United Nations Champions of the Earth award in recognition of her country's initiatives to address climate change.
First Muslim Lawyer to Contest Mayor's Elections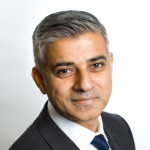 London has its first Muslim mayor candidate after the main opposition, Labour party selected Sadiq Khan, a bus driver's son and former government minister, as its candidate. Khan, a former human rights lawyer, will stand in elections being held next May to decide who should follow Conservative Boris Johnson, one of Britain's best-known politicians, into City Hall. While the mayor of London has fewer powers than in comparable world cities such as New York, it is a high-profile job which usually attracts ambitious figures. Khan, 44, said he wanted to iron out inequalities in a city, home to some of the world's richest people, as well as some of Britain's poorest. "Our burning ambition must be to ensure that all Londoners have the same opportunities," he told a press conference after being nominated.
Afghan Refugee Teacher Wins UN Prize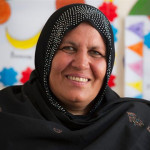 Afghan refugee teacher, Aqeela Asifi, who has dedicated her life to bringing education to refugee girls in Pakistan, has won the 2015 UNHCR Nansen Refugee Award. Aqeela Asifi, 49, is being recognised for her brave and tireless dedication to education for Afghan refugee girls in the Kot Chandana refugee village in Mianwali, Pakistan "" while herself, overcoming the struggles of life in exile. Despite minimal resources and significant cultural challenges, Asifi has guided a thousand refugee girls through their primary education. Afghanistan has the largest, most protracted refugee crisis in the world. Over 2.6 million Afghans currently live in exile and over half of them are children. Access to education is vital for successful repatriation, resettlement or local integration for refugees.
Businessman Donates $10m for Islamic Law Centre at Yale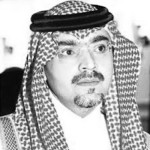 Yale: A Saudi businessman has donated $10 million to Yale Law School to establish what school officials hope, will become the country's top center for the study of Islamic law. Abdullah Kamel, son of renowned Saudi businessman and philanthropist Saleh Kamel, made the announcement after meetings with university representatives including Yale President Peter Salovey. Kamel, chief executive of the Dallah Albaraka Group banking and real estate enterprise in Saudi Arabia, has sponsored a lecture series on Islamic law for the last three years.
Yale officials say the Abdullah S. Kamel Center for the Study of Islamic Law and Civilization reflects a growing interest at Yale and other institutions in Islamic law, history and culture. "The contemporary challenges of Islamic law are broadly relevant to political events throughout the entire Muslim world and those are developments that are watched by a much larger audience of people who in many cases have not much knowledge at all of the history and traditions if Islamic law," said Professor Anthony Kronman, a co-director of the center.
(www.arabnews.com/featured/news)
Prof. Rahmath Tarikere is one of the five Kannada litterateurs to be conferred the Kannada Sahitya Academy Award for the year 2015. Others among them are Dr. Rajendra Chenni, Dr. B. N. Sumithrabai, Dr. Mogli Gandesh and Prof. K. S. Bhagwan. The award will be presented to the writers and authors on November 7, at Patil Puttappa Auditorium, Dharwad.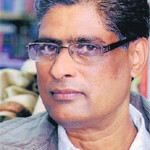 Australian Muslim Named Father of the Year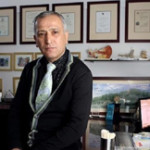 Sydney: In recognition of his efforts in serving the Muslim community, a Muslim father-of-five has been named Australian "father of the year", adding to a long list of awards he had received over the past few years, according to Australian SBS broadcaster. Known as the strident voice of the Muslim community in western Sydney, Dr Jamal Rifi has been a prominent figure, uniting and fortifying Australian Muslims for nearly 20 years. He was named the Australian Father of the Year by the Shepherd Centre, a Newtown-based children's charity. The charity said the title went to Dr Rifi because of his "generous spirit and tireless efforts in the areas of youth, family and community development", in particular his determination to bridge gaps between Muslims and non-Muslims. "The nucleus of any society is family and fathers have a vital role to play," Dr Jamal Rifi, told SBS.
Born in Lebanon, Dr Rifi vowed to become a doctor after losing his younger brother from an anaphylactic reaction to a penicillin shot. Despite of his fears of not being the perfect father for his family, his sons confirmed that he has been an inspiration to them. No stranger to awards, Dr Rifi has won The Australian newspaper's Australian of the Year, the Human Rights and Equal Opportunity Award and the Pride of Australia Fair Go Medal. He first caught the media's attention with his stance against the small, but violent gang activity in the Lebanese community during the mid-1990s and was a defiant voice during the Cronulla riots in 2005. Recently, he has publicly denounced the barbarity of ISIS.
Pak's First Woman Truck Driver: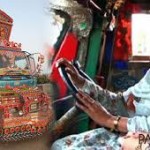 Pakistan took yet another step towards gender equality when Shamim Akhtar from Rawalpindi became the country's first female truck driver. The 53-year-old single mother said "Nothing is too difficult if you have the will, however if women make themselves believe that they can't do certain tasks then nothing works for them."Driving cars for many years, Akhtar decided to step out of Pakistan's traditional domestic role which requires women to stay at home, when she saw her family going through financial hardships. Therefore, in order to support two children at home and to cover the cost of her three eldest daughters' weddings, Akhtar set off to take driving lessons for heavy vehicles."My son tells me not to drive too far, it's dangerous but I told him that we have to earn a living. We only eat when we earn," Akhtar said as she prepared herself to transport a load of 7,000 bricks from a factory in Rawalpindi to Pakistani side of Kashmir, a gruelling 200 kilometres trip. An inspiration for many, she was issued a public service vehicle license, a first for a Pakistani woman- allowing her to pull trailers, drive trucks and tractors.
Obituary
Mitrasen Yadav: Uttar Pradesh MLA Mitrasen Yadav died on September 8 after being hospitalized for a few days in Lucknow's Ram Manohar Lohia Medical Institute. He was 81.
Yadav represented the Bikapur Assembly seat (which encloses Ayodhya) on Samajwadi Party ticket in the UP Assembly for several terms. Extremely secular, Yadav won the confidence of Hindus and Muslims both in the region caught in communal turmoil. He was elected from the seat first in 1977 and retained it in 1980, 1985, 1993 and 1996. He was first elected to the Lok Sabha from Faizabad segment as a CPI member when Ayodhya agitation was at its peak. He was elected to the Lok Sabha for two more terms.
Yadav established several educational institutions in the region and started several welfare schemes for the youth.
Ali Hafeez, the most known name in Urdu journalism in Karnataka, bid adieu to this mortal world on September 22 in Bengaluru after a brief illness. He was 82. He was chief reporter of Daily Salar for several years before retirement in the early 1980s.
Ali Hafeez's original name was Syed Abdul Ali and he adopted the pseudonym Ali Hafeez. He was basically a sports reporter and graduated up to reporting on administration and politics. He thus imparted an identity to Daily Salar and Urdu journalism in the State. He was conferred the Kannada Rajyotsava Award and was also feted and honoured by bodies like Karnataka Urdu Academy, Majlis e Adab, Karnataka Patrika Academy, etc. His mortal remains were taken to his ancestral village Qadripura in Kolar district and laid to rest the same evening. Several ministers, Muslim leaders of the State, Bengaluru Press Club and journalists' bodies condoled his death