Tareen Joins AAP: Jaleel A. Khan Tareen, Vice Chancellor of the B. S. Abdur Rahman University in Chennai has joined the Aam Aadmi Party. Tareen said he was dismayed over Government's failure to bring about reforms in education system. Tareen was earlier vice chancellor of Kashmir University, Srinagar and Pondicherry University. He hails from Mysore.
Iyad Madani is New OIC's New Secy. General
Jeddah: The new Secretary General of the Organization of Islamic Cooperation (OIC), Mr. Iyad Amin Madani, started officially his term of office at the OIC Headquarters in Jeddah, on 1 January 2014. Madani is the first Saudi national to take office of the Secretary General. He took office after Turkish diplomat and scholar demitted office on December 31, 2013 after completing nine years in office. Madani was born in Mecca in April 1946. He holds a bachelor's degree in production administration from Arizona State University in 1969.
Madani began his career as general director in a Saudi Airlines' administrative office in 1970. Then he joined media and he was editor-in-chief of Saudi Gazette until 1999, being the first editor of the daily. At the same time he served as general director of the Okaz Organization for Press and Publication until his resignation in April l993. He was appointed to the shoura council as a member. He served there until 1999 when he was appointed Hajj Minister, a portfolio he held till February 2005. Next, he was appointed Minister of Culture and Information. On 1 August 2005, Madani as Information Minister announced the death of King Fahd on state television. Madani was elected as the head of the Islamic International News Agency (IINA) and the Organization of Islamic Broadcasting in 2007. He was in office until 2009 and was replaced by Abdulaziz Al Khoja in the post. During his tenure, Madani drew criticisms from Saudi clerics due to his tolerance towards the publications that were questioning the strong effects of the religious establishment in Saudi Arabia.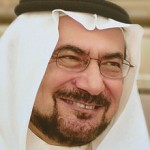 Madani was appointed chairman of the board of directors of Knowledge Economic City in Madinah on March 10, 2012, He also served as vice president of King Abdullah bin Abdulaziz Foundation for housing development.
Zafar Mohiuddin, architect and dramatist, joined the Aam Aadmi Party early last month. Zafar has directed several dramas and anchored TV programmes. He has been working for the coaching of potential dropout students who failed their SSLC and PUC exams. He said the AAP seems to be a better alternative to parties steeped in corruption.
Md. Zeeshan and Shamsheer Alam from Rahmani-30 coaching class are among the 32 students who were declared successful in the Regional Mathematical Olympiad in Bihar. A total of three Muslims figure in the list. The 32 would compete in the National Mathematical Olympiad to be held in Bhabha Atomic Research Centre, Mumbai on February 2 among 896 from the entire country. Of these six will be selected to be sent to participate in the International Mathematical Olympiad to be held in South Africa later this year.
Tafazzul Ahmed, a BJP member and a former member of the Hamidsha Dargah Management Committee, Bangalore quit BJP and joined the Congress on January 6.
Elected: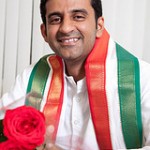 Rizwan Arshad was elected the President of the Youth Congress on January 13 for a second term. He defeated his nearest rival Varun Prasanna Kumar by a huge margin of nearly 11643 votes. He has indicated that he would seek a nomination for a Lok Sabha seat from the Congress. Polling was held on January 11.
Pak Child Hero: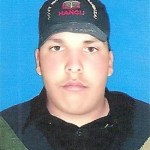 Aitazaz Ahsan, aged 17, who died while blocking a suicide bomber from attacking the children of a Government School in Hingo district of Pakhtunkhwa province of Pakistan has been awarded Sitara e Imtiyaz by the Government of Pakistan. Ahsan arriving late for the classes wrestled with the suicide bomber and in the process was killed with the bomber. His father Mujahid Ali, who works in the United Arab Emirates, on his return from the Dubai, told Express Tribune newspaper, that he was proud of his son who saved lives of hundreds of children of the school. "Though his mother is in deep grief, I am still happy that Ahsan has saved hundreds of other women from losing their children."
Appointed: Jamia Bayaaz was appointed the first woman district police chief in Kabul on January 18. She was provided four bodyguards, twice the number allotted to an incumbent of the post. She had been in the Afghan Police Force for the last 30 years.

Died: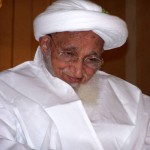 Syedna Muhammad Burhanuddin, chief of Dawoodi Bohra Community died in Mumbai on January 17 at the age of 99, as per Gregorian calendar (102 years as per Islamic lunar calendar). He was succeeded by his second son Syedna Mufaddal Saifuddin who will be the 53rd Dai e Mutlaq (the religious designation of the supreme spiritual leader of the community) which has its origin from Yemen.
Burhanuddin had become the 52nd Dai Mutlaq in 1965 after his father, Taher Saifuddin's death. He was born in Surat in 1915 and was designated the future Dai e Mutlaq at the age of 19 by his father.
Dr. Burhanuddin greatly modernized the community and its institutions. Under his stewardship the Bohra religious school Jameatus Saifiya at Surat introduced the modern curriculum together with religious curriculum and opted for International Baccalaureate program under IBO. He was conferred honorary doctorate by the Aligarh Muslim University and the Al-Azhar at Aligarh. He was also by the Egyptian and Jordanian governments with the highest award of the lands.
He was buried alongside his father at Raudat Tahera in Bhendi Bazaar in Mumbai on January 18.
Haroon Yusuf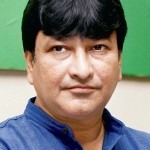 Haroon Yusuf, former Delhi Industries Minister, was elected the leaders of the Congress Legislature Party in Delhi Assembly. Haroon was elected the MLA from the Ballimaran segment in Old Delhi for the fifth consecutive term. Jaikishen from Sultanpur Mujra will be the deputy leader of the legislature party which has only eight MLAs in the house and is supporting the AAP Government led by Chief Minister Arvind Kejriwal.
Farah Pandith, Indian-American special envoy to Muslims, leaves for Harvard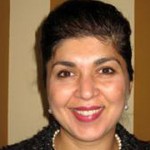 Washington: Indian-American Farah Pandith, the first-ever US special representative to Muslim communities, is leaving her position at the State Department to join the Institute of Politics at Harvard University. Appointed to the position in June 2009, by former Secretary of State Hillary Clinton, Pandith "always places people above politics, and she has performed groundbreaking work," said Secretary of State John Kerry. Originally from Srinagar, Ms Pandith will be joining the Institute of Politics as a resident fellow for the spring semester. She will lead weekly study groups on a range of topics. She holds a master's degree from The Fletcher School of Law and Diplomacy at Tufts University, Boston, Massachusetts. As a first-generation immigrant, Pandith achieved historic firsts for America, from changing the way the Embassies engage with Muslim communities in Europe to getting a Quran placed in the White House Library. She has travelled to more than 80 countries and launched important youth programmes, including Generation Change, Viral Peace, and the Hours Against Hate campaign.