Mughisi Re-Elected Milli Council President



Bhopal: Maulana Hakim Mohammad Abdullah Mughisi was reelected President of the All India Milli Council. Dr. Mohammed Manzoor Alam was elected the General Secretary. Both will hold office for three years. The duo were re-elected unanimously at the 18th annual session of the Council held here in the last week of October. Maulana Abdul Wahab Khilji was elected assistant general secretary. The five former vice presidents were also reelected. They are: Mufti Ashraf Ali Baqvi, Rector, Darul Uloom Sabeelur Rashad, Bengaluru; Mohammad Asrarul Haq, Member of Lok Sabha from Kishenganj, Bihar; Maulana Aneesur Rahman, Imarat e Shariia, Bihar; Dr. Yaseen Ali Osmani, Badayun, UP; and, Maulana Abdul Aleem Qasimi, Bhatkal, Karnataka. Dr. S. Farooq is the new Treasurer of the Council.
Among the important resolutions, the Council opposed the questionnaire by Law Commission of India, on introduction of Uniform Civil Code. Dr. Manzoor Alam, addressing the audience, said, the Uniform Civil Code was just one among the Directive Principles of the State Policy. He said introduction of prohibition of liquor was first among these principles, but the Union Government is turning the Nelson's eye from it. He said only four states had introduced the prohibition in the states.
OIC Chief Madani Resigns Yusuf al-Othaimeen is New Chief
Jeddah: The Saudi Secretary-General of the Organization of Islamic Cooperation (OIC) resigned on October 31 for health reasons, according to a statement from the organization. Saudi Arabia had nominated Yusuf al-Othaimeen, a former minister of social affairs, as Madani's replacement.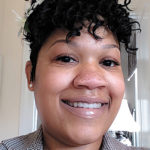 Zahraa-Imani Ali from St. Louis County in Missouri has taken the security company, Securitas to court on the charge of discrimination. Her lawyer Robert West said the company refused to hire Ali on the fact that she wore Hijab as part of her adherence to the Islamic faith. The suit filed on October 21 seeks monetary compensation for the damage and cost of litigation. The Council on American Islamic Relations (CAIR) took up the cause.
Jamia Professor Appointed NIT Trichy Director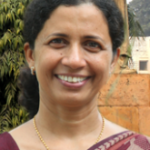 Dr. Mini Shaji Thomas, Professor in the Department of Electrical Engineering and Founder Director of the Centre for Innovation and Entrepreneurship (CIE), Jamia Millia Islamia, has been appointed as the Director of National Institute of Technology, Tiruchirappalli (NIT, Trichy), the first woman to head the institution.
Dr. Thomas who has done extensive research in the area of Supervisory Control and Data Acquisition (SCADA) systems, Substation and Distribution Automation and Smart Grid has been appointed by the President of India.
Earlier, Dr. Thomas was a faculty member at Delhi College of Engineering, Delhi (now DTU), and at the REC (now NIT), Calicut, Kerala before joining Jamia. She graduated from University of Kerala, completed her M. Tech from IIT Madras (Gold Medalist, Siemen's prize) and Ph.D. from IIT Delhi, India, all in Electrical Engineering.
Indian Philanthropist Helps Jobless Compatriot Living on Terrace in UAE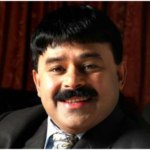 An Indian philanthropist from Oman has given Rs 10 lakh to a jobless compatriot who has been living on the terrace of a building in the UAE for more than eight months without proper food. Sajeev Rajan, an electrician in his early forties, belongs to Kollam in Kerala where his wife, two children and ageing parents live. Indian philanthropist from Kerala, Dr K T Mohammed Rabeeh Rabeeullah, chairman and managing director of a healthcare conglomerate, came from Muscat and handed over 5,000 dirham (Rs 93,272) to Rajan for immediate relief. He also promised to transfer Rs 10 lakh to his bank account in India. Rajan was left with no other option, but to live on the terrace of a building in Ajman city because his employer had refused to return his passport after settling his dues. "It is a big relief for me because my pocket is empty. I have not received any money for the past eight months and my travel back home seemed impossible," Rajan said. He spent 236 days on the terrace because he does not have a job or money to get a bed space. He had been surviving with the generosity of some construction workers and shop owners.