Basuki Tjahaja Purnama, Christian Governor of Jakarta, the Indonesian capital was found guilty of blasphemy against Islam on May 9 and was jailed for two years on the same day. Purnama was defeated by Anies Baswedan in the election held in April. Blasphemy is a crime in Indonesia, a secular democracy with the world's largest Muslim population. Purnama had taken over as Governor of Jakarta in 2014.
It is said he was charged for blasphemy only because he countered the opponent's claim that the Quran forbade a Muslim from voting for a non-Muslim. The flimsy charge was interpreted as an insult to the Quran.
Maulana Abdul Hameed Noamani has been appointed the General Secretary of the All India Muslim Majlis e Mushawarat with effect from May 9. A religious scholar and author of several books, Noamani has been media secretary of the Jamiatul Ulema Hind for nearly 30 years. He became a member of the Mushawarat recently and was appointed General Secretary by President Navaid Hamid soon thereafter. Noamani is said to have keen insight into Indology and Hindu philosophy.
Sacked: Qamarunnisa Anwar, chief of the Vanitha League, the women's wing of Indian Union Muslim League, was sacked from the post of the presidentship of wing. The action was initiated following her public appreciation of the BJP's performance under the media glare. Though her apology was accepted by the Party, she was replaced by K. P. Mariyumma, till now vice president. Anwar praised the BJP when the party activists had visited her house while on a fund-raising campaign.


Syed Mushtaq Masood from Bhatkal in Karnataka and a chartered accountant working in Dubai, has been listed at 42nd place in the top 50 Indian executives in The Arab World 2017 released by the Forbes ME (Forbes Middle East). Masood is the Group CFO (Chief Financial Officer) of Dubai Investments PJSC. Mushtaq has been with DI since 2008 and is responsible for overall financial strategy and oversees investment activities across the Group. At DI he has worked on enhancing the Group's debt profile through execution of several key debt and capital market transactions while ensuring effective fund management through placement of fixed income and equity structures. Currently he sits on the Board of Al-Mal Capital PSC, a multi-line investment company which is a subsidiary of DI.
Al-Azhar Chief Sacked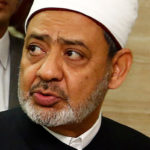 Cairo:  Al-Azhar Sheikh Ahmed al-Tayeb dismissed Al-Azhar University President Ahmed Hosni on May 6 from his duties after the latter charged T.V. Anchor Islam Beheiry with apostasy, according to a statement issued on May 5 by the Al-Azhar Sheikhdom, considered by many as one of the most prestigious bodies of Islamic jurisprudence in the world. 
Al-Tayeb appointed Mohamed Hussein al-Mahrsawi, Arabic Language Studies Faculty dean, to be in charge of the university presidency duties, until the election of a new President. Al-Tayeb has sent President Abdel Fatah al-Sisi the name of the coming chairperson.  In an interview with Al-Masry Afandi 360 talk show on private T.V. channel Al Kahera Wal Nas on May 3, Hosni said, "Islam Beheiry is a man who has a popular T.V. program, which is watched by many people"¦ what has been said during his program includes contempt of religion"¦ he criticizes the FaqÄ«hs (Islamic Jurists) of Islam like Imam Abu Hanifa, Imam Malek, Imam Al-Shafi'i, and Imam Ahmad ibn Hanbal"¦how he accuses those people (imams) of lying"¦ he apostatized because he denies what is known in the religion."