Obituary
Razzaq Adam Sait: A. Razzaq Adam Sait, President, Hasanath Group of Institutions passed away on June 1 after a brief illness. He was 75.
Hasanath Education Society which runs Hasanath PU and Degree College for Women on Dickenson Road and Hasanath PU and Degree College for Boys at Hennur Bende, was founded by his father Mr. Adam Sait and Ismail Tabish MLC in the early 1970s. Mr. Adam Sait was a leading businessman and was sole selling agent for the Binny Cloth Mills in the city of Bangalore. Following his death in 1998, Razzaq Adam Sait took over the leadership of the group of institutions. Razzaq Sait is remembered as a hard taskmaster and used to have a tight financial management of the institutions which together have over 1,000 students today. A visionary, he supported modernization of education and educational infrastructure for the Muslim community. The family also constructed the mosque at the Yaqeen Shah Wali Dargah on Palace Road behind the Vidhana Soudha.
He was buried at Bada Makan on Double Road after funeral prayers were attended by a large number of mourners. He is survived by his wife, four sons and a daughter. Eldest son Ibrahim Imtiyaz Sait is the vice president of the Hasanath Institutions executive body.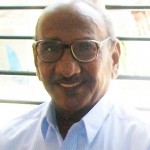 M. R. Gajendragad: Mohammad Rahmatullah Gajendragad, former vice chancellor of Kuvempu University at Shimoga died on June 2, at Hubli after prolonged illness. He leaves behind four daughters and a son.
A noted author and orator in Kannada, Gajendragad was a professor of Chemistry at Regional Engineering College at Surathkal and later joined the Mangalore university in late 1970s. He was appointed the first vice chancellor of Kuvempu University soon after it was established in Shimoga. A scholar in Kannada, Hindi and Sanskrit, Dr. Gajendragad authored several books and carried out translations. His columns regularly appeared in several Kannada dailies.
He had willed that his body be donated to a hospital for medical research purposes. But the narrow-minded Muslim clerics refused to perform the funeral prayers if the will was carried out. The family was even intimidated on this score. The survivors were therefore forced into giving their consent for burial at Hubli.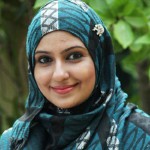 Tamil Actress Monica Embraces Islam
Chennai: Tamil actress Monica has announced embracing Islam. She told media persons on May 31 that she will henceforth be known as M. G. Raheema and will not work for films.
Donning Hijab, Monica said although she had decided to embrace Islam in 2010 itself, the formal announcement awaited serious study of the faith.
Monica said she was the daughter of Marutiraj and mother Grace. She said she had deep sense of modesty and felt uncomfortable while enacting scenes of intimacy on celluloid screen.
Monica has worked in 69 films as the main actress. She began her career as a child actress at the age of three and was in leading role with superstar Rajinikanth and Kamal Haasan. Some of the films that proved a big hit with audiences were Sundai Kozhi, Bhagwati, Gauripalyam, Selanti etc. She said she had decided to accept Islam neither for any money nor due to any love affair.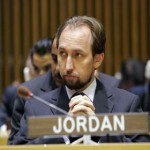 Zaid is new UNHRC Chief: Jordan's ambassador to the United Nations, Prince Zaid Raad Zaid al Hussein, has been appointed as the new high commissioner for human rights, bringing to that post a voice from the Middle East at a time when such rights are under strain in some countries in the region. Prince Zaid in April made a powerful speech as the Security Council marked the 20th anniversary of the genocide in Rwanda, challenging the council and the international community to act on the crisis in Central African Republic, which faces unprecedented violence between Christians and Muslims. He replaces Navi Pillay of South Africa who demitted the office on end of the term. Al-Hussein, 50, graduated from Johns Hopkins University and received a Ph.D. from the University of Cambridge. He is currently Jordan's Permanent Representative to the United Nations, a post he held previously for six and a half years, from 2000 to 2007.
 
Chowdhary Fouzia Begum has been appointed the chairperson of the Karnataka State Urdu Academy by the state Government. Fouzia has been a lecturer in Urdu in Government colleges for the last two decades and currently teaches Urdu at V.H.D. Central Institute of Home Science in Bangalore. Hailing from Gulbarga, she has authored a couple of books in Urdu. Others nominated as members are: Anil Thakker, Mohammed Amjad Hussain, Md. Ashfaq Siddiqui, Nyamathulla Khan, Sabeeha Zubair, Sayeed Yousuf Ali Natique, Syed Shafique Ahmed, Rizwanullah Khan, Rafi Ahmad Bhandari, Ahmed Mohammed Hahsim, Muhammad Yousuf. Nominations of a few officials from the Department of Culture is still awaited. Registrar of the Academy too is considered the member.
Javed Usmani, chief secretary of Uttar Pradesh was replaced by Alok Ranjan by the Akhilesh Yadav Government on May 31. Usmani was a 1978 batch IAS officer of UP cadres. Mr. Usmani was removed while he was conducting a meeting of the Sanjay Gandhi Post Graduate Institute of Medical Sciences. Earlier to being elevated as the Chief Secretary, Mr. Usmani was deputed to the World Bank. Mr. Usmani, an alumnus of the Aligarh Muslim University had scored second rank among those who cleared the civil services exam in 1978.
Mid-East Scholar, Fouad Ajami Passes Away
Fouad Ajami, 68, a prolific writer who became one of the world's most prominent Middle East historians, passed away last fortnight, aftr battling with cancer, the Stanford University stated. Ajami, was born in Lebanon and emigrated to the United States in 1963. Author of some 400 essays on Arab and Islamic politics, U.S. foreign policy and contemporary international history, Ajami was credited with research that charted the road to the Sept. 11, 2001 attacks on U.S. targets, the Iraq war and the U.S. presence in the Arab-Islamic world, the statement said. Ajami taught at Princeton and American University, and served as director of Middle East studies at the Paul H. Nitze School of Advanced International Studies of Johns Hopkins University for more than three decades. A contributing editor for U.S. News and World Report and a board member of the Council on Foreign Relations, Ajami was also a familiar face on television news, including CNN, where he frequently discussed Middle East issues.
"He was a great intellect and was full of grace and compassion," said CNN anchor Anderson Cooper on Twitter. "He was a wonderful scholar and a lovely human being." His books included "The Arab Predicament," "Beirut: City of Regrets," "The Dream Palace of the Arabs" and "The Foreigner's Gift." (Reuters)