A pressure group or lobbying group is an organization that seeks to influence elected representatives to take action or make a change on a specific issue. Pressure groups are formed when people with similar opinions get together for similar objectives. They can effectively push the government to rethink the policies and proposed actions. Pressure groups act as a liaison between the government and stakeholders. They do not contest elections and are concerned with specific programmes and issues.
Methods adopted by pressure groups
The pressure groups influence the policy-making and policy implementation in the government through legal and legitimate methods like lobbying, correspondence, publicity, propagandizing, petitioning, public debating, lobbying with their legislators, and so on. They may also resort to legal action by filing appeals and injunctions in higher courts. The other practices are campaigning for and against certain candidates in elections, demonstrating outside parliament/assembly and government offices, marching in streets, holding demonstrations, dharnas, strikes, and boycotts.
In the USA, pressure groups exert much influence in the socio-political milieu. Examples of pressure groups in India are the National Students Union of India (NSUI), Akhila Bharati Vidyarthi Parishad (ABVPA), Indian Medical Association (IMA), All India Kisan Sabha, Bharatiya Kisan Union, Rashtriya Swayam Sevak Sangh (RSS), Vishwa Hindu Parishad (VHP), Bar Council of India, All India Trade Union Congress (AITUC), Narnmada Bachao Andolan, Dalith Sangharsha Samithi and so on.
Pressure groups among Muslim Organizations
Very few Muslim organizations have ventured to form a pressure group, and a few that have been formed are ineffectual, ineffective, and toothless. But there have been exceptions in the past. During the first half of the twentieth century, the Central Muslim Association of Karnataka (CMA) came to be known as representing the Muslim community's interests and is believed to have been consulted by the then government before implementing any programme of sensitive nature pertaining to the Muslim community. Khan Bahadur Abbas Khan, Secretary of CMA from 1907 to 1948, and Nawab Gulam Ahamed Kalami, President of CMA from 1909 to 1943, made the CMA a pressure group the term became popular in India.
Vision Karnataka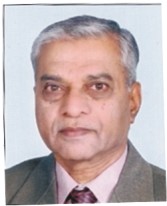 In recent times Mr. Gulame Ghouse, a retired KSRTC officer and a frequent contributor of articles to Urdu newspapers, has formed a pressure group called Vision Karnataka. Besides Gulame Ghouse (founder), Ayub Ahmed Khan, Advocate (Convenor), and Mukhtar Ahmed (Joint Convenor), Vision Karnataka has 27 other Executive Members, including three women members (Ms. Sajida Begum, Ms. Fareeda Rahmathulla, and Ms. Nikhat Khader). This registered NGO comprises intellectuals, professors, doctors, engineers, advocates, retired officers, writers, poets, and businessmen.
Janata Ki Adalat
Vision Karnataka is driven by the ideology that senior politicians and Ulema are accountable to the public. The public has a right to question them about issues related to them. With this objective, they hold Janata Ki Adalat programmes. Senior leaders and even Ulema have to sit on the stage inside the replica of a witness box and answer the questions posed by either Gulame Ghouse or Ayub Ahmed Khan, advocate. The public who gather in large numbers is also allowed to ask questions at the end. Notable persons who were invited to the Janata Ki Adalat to answer a barrage of questions include Mr. K. Rahman Khan (former Union Minister), Mufti Iftikhar Ahmed Qasmi (State President, Jamiate Ulama, Karnataka), Mr, Ramalinga Reddy (former Minister), Mr. Chand Mahal Ibrahim (former Union Minister), Mr. Tanveer Sait (former Minister), Mr. U.T. Khader (former Minister), Mr. N. A. Harris, (MLA) and late Mr. Vijaykumar (former MLA and BJP leader).
They are questioning top politicians, and Ulema on stage before the public is no mean achievement. The pointed questions posed to them do not skirt the controversial issues and allegations against them. Having attended many Janata Ki Adalat programmes, I have seen politicians squirm in their seats at uncomfortable questions asked amidst the glare of video cameras and before the knowledgeable public. But the politicians quickly regain their composure, and they are pretty adeptat replying with a seemingly convincing argument. However, Vision Karnataka does not want to sit in judgment about the replies given and leaves that for the better judgment of the public.
Think Tank
Vision Karnataka claims to be a group of thinkers whose objectives are to guide the community to choose the best options for their socio, economic and educationaldevelopment. However, it doesn't seem to have made much headway as a Think Tank. Many of their members write articles in the Urdu newspapers highlighting the socio-political issues of Muslims as a minority community and that's about all.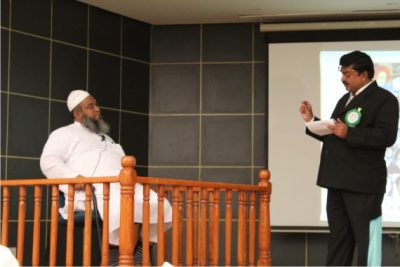 Pre-Election Activities
Before elections, Vision Karnataka plays a pro-active role as a pressure group exerting its influence to promote alliances of political parties, assess the winnability of contesting candidates, and suggest winning strategies. In the past elections, they have held a series of discussions with Mr. H. D. Deve Gowda (former Prime Minister), Mr. H. D. Kumaraswamy (former Chief Minister), Mr. Dinesh Gundu Rao, Mr. Venugopal, and other political leaders.
Cohesion among Ulema
The efforts of Vision Karnataka to bring all the Ulema on one platform and streamline the functioning of Darul Qaza did not meet with much success for obvious reasons. However, Vision Karnataka succeeded in bringing together many organisations working for the welfare of the Muslims and other minorities by hosting combined meetingsto address issues of common interest. Such a combined effort will hopefully be effective in getting their voice heard in the corridors of power. That is preferable to disparate organizations raising their feeble voices individually.
Vision Karnataka deserves to be complimented for making a beginning to establish a pressure group at the State level. More such pressure groups should be formed in every State and even at the national level too (for tackling national issues). The concept of creating pressure groups should also percolate to the city and town level to effectively deal with their local issues.