Setting up a university could be a fanciful idea in the current context of mega ventures, but ground realities suggest that Muslims suffer more due to absence of good quality education at the lower level.
By Maqbool Ahmed Siraj
The proposal to set up a university named Tipu Sultan at his erstwhile capital Srirangapatna has raised quite a storm of protest from the ranks of the Bhartiya Janata Party (BJP). It was not unexpected from quarters that are accustomed to see issues from communal perspective. But this has not allowed several other aspects of the issue to be discussed adequately in Karnataka.
Universities are meant to provide higher education and lend an emphasis to specialization. All that has been said about the proposed university is that it is meant especially for minorities. Since it is located in Karnataka, it will necessarily and is principally supposed to serve the minorities in the State.
Universities, except those that are meant to affiliate constituent colleges, are set up with special focus. For instance, the Aligarh Muslim University was meant to promote modern education among Muslims. The Jamia Millia Islamia was founded by Mahatma Gandhi and Maulana Muhammad Ali Jauhar with the objective of nurturing nationalist sentiments among Muslims. Osmania University was meant to impart modern learnings in a native language medium i.e., Urdu. Jamia Hamdard has come up to preserve, promote and impart continuity and modernity to traditional sciences especially the Unani system of medicine.
Mr. K. Rahman Khan, Union Minister for Minority Affairs, who has floated the idea, has however not come out with any such vision statement for the proposed Tipu University. All that he has said is that it will be meant for minorities and will be located at Srirangapatna and will also celebrate the memory of Tipu Sultan, a ruler who though ruled merely for 18 years, was far ahead of his times. In itself, these are worthwhile causes as the State administration in Karnataka has never been fair to this ruler who laid down his life in the battlefield while fighting against the colonial rulers. But further than this the roadmap is not clear.
Karnataka has sizeable minority population i.e., Muslims making 13 per cent and Christians around four per cent. Jains though constitute not more than half a per cent, have deeper historical and cultural affiliation with the State as testified by the historical monuments. Going by the Sachar Committee Report, Muslims in the state are educationally backward community. To the contrary, the Christians, the second largest component among minorities, are much ahead in terms of modern education. Their presence and influence in the field of modern education, given the large number of schools and colleges run by the various Church organizations, talk about their dominance. Jains, not being indistinguishable from the majority community both in terms of language and religion, as well as being miniscule in size, have been spared any discrimination or disadvantages. So the bottomline is that the new university has to mainly cater to the needs of the Muslim community.
Let us be fair to admit that Muslims no longer suffer from discrimination in terms of admission to the professional and technical courses that fetch these graduates jobs, both at home and overseas, with reasonable ease. The 4% exclusive reservation for the community as well as the plentiful seats in engineering, nursing, pharmacy, and teachers training colleges and the polytechnics have ensured that no Muslim with eligibility criteria is deprived of admission in these courses.
But the fact remains that despite administering a good many schools in the State""let us admit that the Government has been quite liberal in granting recognition and affiliation""very few Muslim students earn degrees. Even those who end up earning such degrees, scarcely make a grade to enter the State government services, universities, banks, research and financial institutions. Presence of individuals from a community at such key positions often boosts morale and reinforces perception of inclusiveness. But one should not miss the point that all these services apply rigorous norms to pick and choose the required talent or personnel. Passing the muster here is a function of quality education, rather than just attainment of a degree. Engineers, pharmacists, doctors, nurses and technicians can land up jobs anywhere, if not within the state or the country, in the Gulf states. Perhaps the buck stops there. It is this crucial slot which the current pattern of Muslim education fails to fill as far as Karnataka is concerned.
Reasons are not far to seek. Graduates of this quality cannot be produced by a University unless they are fed by quality schools. So the challenge lies not at the top, but at the grassroots. Addressing the issues of providing quality school education of Muslim therefore should not be overlooked while chasing the fanciful dreams of a Tipu University. Bottom-up approach rather than the top-down approach is called for.
Even if the future government in the State proceeds with the setting up such a university in the State, it must address the seminal issues. Rather than starting hi-tech courses, the University would do well in training out a crop of talented and creative teachers, engage itself in producing teaching aids to enable the Urdu medium students to switch over the medium to either English or Kannada with confidence and conduct research in entrepreneurship, modern ways to revive dying crafts, making wakf properties economically beneficially etc besides running the courses in sciences and humanities.
The community must address the basic issue of integrating the Urdu medium students into the mainstream education. The community faces the serious dilemma on educational front. While the Government may be forced to provide the education in mother tongue, it is not bound to provide jobs to people who have received their instructions in such schools, unless they are conversant with and comply with the requisite standard of knowledge of the language of the administration. Urdu medium of instructions has become a stumbling block in Muslim students reaching up to some decent level of education. Most of them drop out before arriving in 10th standard and the few who cross this crucial threshold, fail to enter any such courses or careers that can fetch them a decent livelihood. And the number of such students in nearly 5,000 government run Urdu medium students is more than half a million.
A university fed by low-quality schools may deliver degree-holders, but is unlikely to churn out high quality professionals who earn their alma mater name, fame, research contracts and distinction. It is time we in Karnataka ponder over the priorities.
Tipu University
M. A. K. Tayab (IAS Retd.)
Quality education is the need of the hour for Muslims. This necessitates better quality schools which will only enable these Muslim children to aspire for and capable of getting admissions into colleges and universities. Tagging a university with Muslims or minorities will prove a stumbling block in landing up good jobs.
Some people are trying to earn, name and slice of some funds by making this an emotive issue. The more immediate gains they may be expecting is the Muslim vote in the coming elections in the State. It is sad that the issue is getting the communities lined up against each other.
Dr. Abdul Aziz, Economist
Former Professor, Institute for Social and Economic Change
All this hullabaloo over a university being named after Tipu Sultan is motivated by communal intentions. Tipu, an enlightened ruler of 18th century is being unnecessary maligned by parties with partisan appeal. History bears witness that his suppression of Christians in Mangalore and Nairs in Kerala was because of the disloyalty of his subjects to his rule. It applies to all ages as any government is duty bound to suppress disloyalty. It is rather bizarre that people who wear patriotism on their sleeves are siding with colonial propaganda spread by the British historians who followed the policies of "˜divide and rule"™. Their allegation against Tipu do not bear any truth.
I welcome the establishment of a university for Minorities. Of course, this will be run under the State Universities Act and there cannot be any digression from the laws of the land. Teachers will have to be selected on the basis of their professional standards, rather than affiliation to the community. It will be helping the Muslim students in attaining higher education as currently very few of them are able to cross the PUC level.
Azeezullah Baig, IAS retd.
Administrator, Islamiah Institute of Technology, Bangalore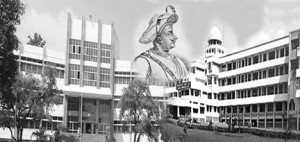 The proposal to set up Tipu University is welcome. Opposition to the name from communal elements is quite understandable. As I understand, the proposed University would be run on public-private partnership basis as the UGC is granting recognition to several such universities in the country. The University could very well take up projects like challenges for the minorities/Muslims in a fast changing world. There could be a chair on conducting research on the life and achievements of Tipu Sultan, several aspects of whose life are still unexplored.
It is true that Urdu medium students remain from reaching the post-SSLC stage. Switch-over from Urdu to English medium is not a major problem. The Urdu medium schools produced many worthies. But these schools have become a victim of neglect both from the Government as well as their intended beneficiaries, the Muslims. The teachers of the past used to be dedicated one. Now great majority of teachers are women who have to bear the double torture of teaching as well as household work. Their skills are never updated.