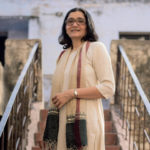 BMMA has so far trained 30 women Qazis
Zakia Soman and Noorjahan Safia Naz are two known faces spearheading the movement for justice for Muslim women for the last one decade. They represent Bharatiya Muslim Mahila Andolan (BMMA), formed in 2007. The BMMA has emerged as the first Muslim women's organisation to be known across the country demanding reinterpretation of holy texts and to bring the laws in sync with the urges of the modern times and societies. It had called for banning of triple talaq saying it had no mention in the Quran and several Muslim countries had outlawed it.
Zakia Soman was in Bengaluru recently at the invitation of the Alternative Law Forum. She also interacted with students at the National Law School of India University (NLSIU). Here are the excerpts from her interactions at NLSIU:
Objectives pursued by the Bharatiya Muslim Mahila Andolan (BMMA)
We are striving to build a progressive voice of the Muslim community under womens' leadership. We stand for gender justice in Islam and we strive for equal citizenship, the rights and duties emanating from the Constitution of India. We want a comprehensive reform in Muslim family law based on the Quranic framework. This would conform to the ideas of gender justice and equality enshrined in the Constitution too. We feel the issues of triple talaq, halala etc can be solved through a codified Muslim Personal Law. There have been voices demanding the introduction of Uniform Civil Code in the country but it has more to do with politics than gender justice. Often the discourse assumes a tone as if the Muslim Personal Law is the only stumbling block. But this is not true. The right to religious freedom guaranteed by the Constitution allows the prevalence of the Hindu Marriage Act, Hindu Succession Act, the other Acts governing personal matters of Christians, Parsis etc "" all are drawn from this. The laws are amended from time to time to provide justice to women. Muslims are the only community who have been denied this opportunity, thanks to the resistance from the orthodox, patriarchal forces who do not allow this to happen.
How it all began?
It is well known that Gujarat underwent the worst kind of communal violence bordering genocide in 2002 following the burning of a train coach at Godhra. Some official agencies were complicit. Nearly a lakh of Muslims were displaced from their homes. They took shelter in premises of old mausoleums and graveyards which came to be known as relief camps. There was not much response from the civil society and there was acute scarcity of volunteers and no quarters to look for help. There were nearly 100 such relief camps in Gujarat suffering from scarcity of food, medicines, daily necessities and roofs over their heads. There were injured persons and pregnant women needing medical attention. Around a dozen babies were born in these camps. There was general apathy and lack of help from the government agencies.
I was a resident of Ahmedabad and was teaching at Gujarat University. I visited some of these camps and what I saw was a life-changing experience. I gave up the lecturership and took up full-time voluntary work.
On the other hand, since 9/11 had happened just a year before, globally there was deeper antipathy against Muslims and a demonization that had followed. The stereotypes got reinforced with the US starting a 'War on terror'.
What led you to work among Muslim women?
My interactions with suffering women them were something transformative. What prompted me to take up work among Muslim women was their strength and determination in demanding justice. I was impressed with the courage displayed by ordinary women. For a person like me who was an average middle class person but somewhat socially conscious there were some major realisations. Although everyone has multiple identities, I realised what it meant to be a Muslim and be alive under such hostile circumstances. The courage and resolve of ordinary Muslim women from the riot affected families influenced my subconscious. I was most influenced by the statement that "If we get justice, we do not want aid." There was so much dignity in this statement of an ordinary woman. It gives lot of hope.
I decided that I must stand alongside these women in their struggle for justice. I began to help in psycho-social counselling, legal redressal for the riot survivors, registering FIRs, trying reconciliation between neighbours from different communities and working for the restoration of communal harmony etc. Gujarat may have been a laboratory of the Hindu Rashtra which is the dream for some sections in our country. But there are huge sections of Indian people who were keen to keep India secular and follow the Constitution. Some of these people also joined the efforts for relief and justice for survivors in Gujarat.
A draconian law like POTA was in force in 2003, although the country was under the United Progressive Alliance (UPA) government. Of the 250-odd persons, mainly youth, who were detained under POTA, 249 were Muslims, and a lone Sikh. All those Muslim youth who were working in the relief camps (and who had also worked for relief agencies during the earthquake a year ago) had been arrested under POTA. Now most of them have been freed as innocent by the courts. But at that time they suffered the stigma of being terrorists and the women in their families faced hardships.
The Muslim women in Gujarat came out in strength to demand rehabilitation and compensation, they were flocking to the different meetings in their burqas demanding justice and redressal. They had lost their homes in the riots, some of them had lost family members. Similarly, for some women their sons and husbands had been detained under POTA. And yet these women who were from such a deprived background economically as well as educationally did not lose faith. They believed in the principles of justice and the courts of the land.
The formation of BMMA
Different women who are part of BMMA have their own trajectories of experiences. For me it was the courage and faith of ordinary women in Gujarat who had survived the communal violence. This seeped into my subconscious and I realised the power of the ordinary women as to how it can move mountains. I was fortunate to meet and intimately know such gutsy women from not just Gujarat but all over the country. We came together to form the BMMA. We wanted to fight for our citizenship rights as well as Quranic rights. We decided to fight the communal forces and uphold values of peace, justice, pluralism, democracy enshrined in the Constitution. We deliberately chose the word Bharatiya in our name because we feel we are as Bharatiya as anyone else. We see ourselves as Indians, Muslims and women. We see no contradiction in being Indian and being Muslim. We are as Indian as anybody else and nobody should say, "Since you are a Muslim, prove your patriotism." This would be absurd and not correct as per the Constitutional values.
In January 2007, we held a conference in Delhi and launched the BMMA. Our mission document says that we believe in the values of the Indian Constitution and the holy Quran. We decided to come out as a progressive voice of the community. It is a membership based organisation. We chose to work on education, jobs and income generation, health, security and law as principal areas of our work among the women. The membership is open to men too and we have non-Muslims also as members. Today our membership is over one lakh spread across the whole country.
The BMMA's stance vis-a-vis the Muslim Personal Law.
We believe that owing to rampant misinterpretations and misinformation the Muslim women have been denied justice. Barbaric practices such as triple talaq and halala are prevalent in our society despite the Quranic injunctions. The Quran nowhere supports them and yet the clerics have done next to nothing to prevent them from taking place. We entered into the arena of interpretation of the Quran in a gender just and humanist framework. We emphasize the need for reading the text by ordinary persons with the help of progressive translations and commentaries. There are several Islamic scholars world over who have brought out the true spirit of Islam. Learning from them, in my opinion the core message of Islam is social justice and human rights. But look, what have the misinterpretations done to this message! How the core message has been turned upside down to deny equality to fellow muslims and particularly women!
We embarked on a process to draft a Muslim family law based on the Quranic injunctions for only this could put a halt to problems of triple talaq, halala, polygamy etc. We held several consultations where thousands of women participated over a period of eight years. We engaged with scholars, jurists, academics, community leaders for drafting a law. We studied the personal laws of several Muslim countries. We held several rounds of discussions with different scholars. Finally, we released the draft Muslim family law in June, 2014.
In 2013, we set up Women's Sharia Courts in four places viz, Ahmadabad, Jaipur, Dindigul (Tamil Nadu) and Mumbai and began to train women Qazis. So far 30 women Qazis have come out of Darul Uloom Niswan. In 2014, 267 cases were registered in these courts. We were able to resolve all barring 25 cases. These decisions were acceptable to even men and compliance is not a major problem. We have even documented all these cases.
Globally, there is a tremendous movement for gender justice in Islam by the name Musawah.
Simultaneously we continue educating the community about the Quranic teachings. We regularly publish booklets in different languages where women's Quranic rights have been put together along with the verses. Muslim women show tremendous support and trust in the work we do. The opposition comes from established quarters like the Muslim Personal Law Board who feel threatened because we are sharing the correct Quranic position with the public. Patriarchy is deeply entrenched in all religions, not merely Islam. Certain orthodox and patriarchal males have dominated the debate on rights of Muslim women and have stone-walled any attempt towards reform in Muslim personal law. But that is beginning to change now.
(Zakia Soman can be reached at [email protected])