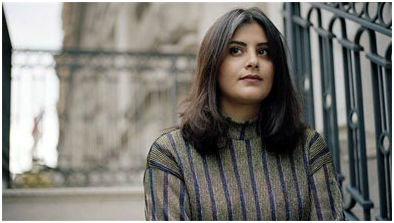 A group of United Nations human rights experts have urged Saudi authorities to release jailed prominent Saudi women's rights activist Loujain al-Hathloul, whose arrest more than four years ago marked the start of a crackdown led by Crown Prince Mohammed bin Salman against women activists in Saudi Arabia.
"It is shockingly hypocritical that Ms. al-Hathloul remains in prison for campaigning to change laws which have since been amended. Indeed, she should never have been imprisoned in the first place for exercising her fundamental rights to freedom of expression, peaceful assembly and association," the experts said in a statement recently. The statement added, "In spite of recent improvements in Saudi Arabia's male guardianship laws, it is imperative that the world [should] not lose sight of the human rights concerns which persist in the country, as human rights defenders have continued to express."
The UN experts then called on the Saudi regime "to immediately release Ms. al-Hathloul and all other human rights defenders in Saudi prisons, and urged Saudi officials "to launch a prompt, effective and independent investigation into whether she has been tortured." "No one should suffer such adversity for exercising their right to defend the human rights of others," they pointed out.