When I was in the 2nd grade, Rachel Ma'am was my class teacher. The kindness that was embedded in her teaching helped me progress in my studies.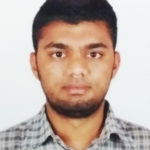 By Bazil Hulmani
 
I believe that a person's field of experience plays a pivotal role in defining who and what that person becomes. With this in mind, there a great many experiences that have made me who I am. 
I continuously meet new people, and each meeting is an experience. These people and experiences help form me. Whenever I meet someone, especially if I get to know them well enough, that person leaves his or her mark on me.
I have met many people in life who ended up becoming my friends, and some even became adversaries. Meeting people has taught me a valuable lesson in life""if you are nice to people, they will, more often than not, reciprocate your kindness. 
I can't think of anyone better than one person in this regard: Rachel Fernandes, my class teacher in 2nd grade, when I was in primary school. She changed my life in a huge way.
I was earlier studying in another school in Mumbai. I was in Class 1. I didn't know how to speak, how to write, or how to behave with others. I was so rude to my classmates that they used to avoid me. The teaching staff was also not satisfactory there. My class teacher used to scold me for silly reasons and treated me harshly.
My mother came to know about this. She decided that she couldn't see her child continue any longer in that pathetic school. She decided to think of an alternative for me.
And so, my mother took me to another school. She spoke with the Principal of the school, Mr. Hussain, who agreed to take me in his school provided I passed an oral exam. The exam was taken by none other than my future class teacher, Ms. Rachel Fernandes. After taking my oral exam, she was very surprised to learn that I was actually quite intelligent and all I needed was the right guidance to progress academically. Following this, I got admitted in the school.
When I was in the 2nd grade, Rachel Ma'am was my class teacher. I was happy about it. The kindness that was embedded in her teaching helped me progress in my studies. She used to be strict when she had to be, but not in my case as she thought that I was progressing the way she wanted. And not only in the classroom, but also outside, she was nice in the same way.
There was a tradition in this school to write the name of the top 3 students of the class who performed best academically. There used to be four semesters annually in the school, and I found my name on the board at place number 1, not once but thrice in a row""thanks to Rachel Ma'am's wonderful way of teaching. Rachel Ma'am was so happy for me, in a motherly way.
I learned a lot in this school and grew as a person. I had a good friend-circle, my handwriting became attractive and I had a good academic and extracurricular record. I studied in the school till the end of 3rd grade and then shifted to another school because we had to shift to another locality. Leaving that school was one of the saddest events in my life.
I don't know where Rachel Ma'am is today, but the impression that she left in my life was incredible. She acted like a foundation in making me today what I am. I tried to locate her but couldn't manage to. I really wish I am able to meet her some day.