This was the first time I was reading a self-help book that directly draws inspiration from Islam.
Title: The Secret Of Success
Author: Maulana Wahiduddin Khan
Publisher: Goodword Books (www.goodwordbooks.com)
Year: 2020
Pages: 336
Price: Rs. 150
By Haris F. Farooqui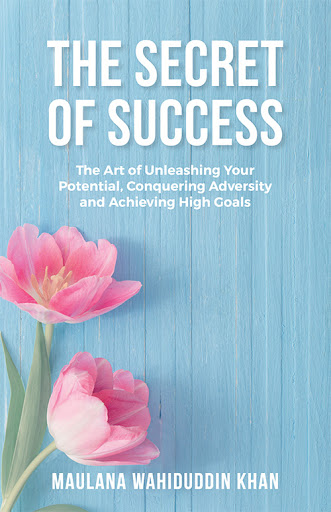 The Secret of Success is an English translation of the Urdu book Raaz-e-Hayat, written by Maulana Wahiduddin Khan, an international scholar of repute. The 95-year-old author is a well-known personality in the international community and is a recipient of many awards. He has authored several books and promotes peace and spirituality through interfaith efforts.
The Secret of Success is organized into more than 200 short chapters. Each chapter explains a concept by way of an example drawn from either nature or from experiences of different people. The writer seeks to encourage individuals to turn their weaknesses into strengths by transforming their views.
Having read many self-help books by different authors, I thought this might just another one of the sort. But it actually turned out to be something quite different. This was the first time I was reading a self-help book that directly draws inspiration from Islam, and it contains many instances which I can directly relate to in my daily life.
The book is well organized, with each chapter giving new insight into one's life. When I completed the first chapter, interest and curiosity led me to the second chapter and to the third and so on. With each chapter, I could relate to situations and circumstances in my own life.
The overall theme of the book can be summed up as learning the art of managing the way we respond to situations rather than confronting them. Non-confrontational methods are the best way to succeed in life. Confrontation only yields more negativity and is bound to produce negative results while also upsetting others. The book emphasizes how we can handle everyday challenging situations in the most positive manner. Such situations can become for us a great means to grow as persons. The book also has advice for business owners and employees and for people keen to move ahead in their career. The simplicity and clarity with which the author presents key concepts made me wonder how complicated we have made our lives by trying to implement complicated advice!
Although detailed, the chapters are short and concise and hence easy to read and comprehend. On the completion of each chapter, you will only be more curious and fresh to begin a new one. This is a book that will never tire you. I recommend this book to anybody who is interested in learning the 'how' of managing their lives and the 'how' of avoiding confrontations.