The monumental work was carried out by Urduphile Raghottam Rao Desai over a period of 10 years.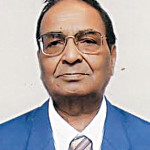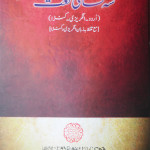 By Maqbool Ahmed Siraj
Bengaluru: The trilingual Kannada-Urdu-English Dictionary published by the National Council for Promotion of Urdu Language (NCPUL), Delhi, was released here at a function held at the Karnataka Urdu Academy in Kannada Bhavan on August 18. The dictionary was compiled by Dr. B. Raghottam Rao Desai over a period of ten years. Prof. Irtiza Kareem Director, National Council for Promotion of Urdu Language, Delhi who launched the Dictionary, lauded the effort by noted Urduphile Dr. Raghottam Rao Desai.
The Dictionary titled Seh-Lisaani Lughat in Urdu and Thri-Bhasha Nighantu carries nearly 17,000 Urdu entries with their meanings in Kannada and English. For users, the pronunciation of the Urdu entry has also been provided in Kannada as well as English. Thus each page has five columns carrying the Urdu entry, its meaning in Kannada and English and pronunciation in the two languages. For instance, the entry Ijaazat provides 'Permission' and 'Anumathi' by way of meaning in the same line besides Ijaazat's transliteration in English as well as Kannada in two other columns.
The voluminous dictionary weighing around 1.25 kilograms runs into 628 pages and is priced at Rs. 554 by the Karnataka Urdu Academy which is the distributing agency.
A Decade of Work
Compiler Dr. Raghottam Rao Desai who took ten years to painstakingly collect and organize the entries, told this scribe, the work began in 2004 and was monitored and reviewed at five workshops held in Delhi, Hyderabad, Bengaluru and Mysuru.
Dr. Desai is a graduate from Osmania University which imparted education through Urdu medium (since inception in 1918 till 1955). He later obtained a post-graduate diploma from the Madras Forestry College in 1955 and worked in the Department of Forest under the Government of Karnataka as Conservator of Forests. Having worked in several locations in Karnataka which were previously part of the State of Hyderabad, he had the opportunity to hone his skills in all three languages viz Urdu, Kannada and English. Curiously, he did his MA in Urdu from Mysore University in 1993 after retirement and went on to do his M.Com from Bangalore University in 1998 and PhD in Urdu from Kuvempu University, Shimoga in 2004.
While Dr. Desai was the Chief Coordinator and compiler, others on the Board of the project were Khawja Muhammad Ikramuddin (former Director, NCPUL); Prof. Qazi Ubaidur Rahman; Dr. Wahab Andaleeb from Kalburgi; Prof. Khaleel Ahmed; Md. Jalaluddin of Kalburgi; Mahir Mansoor from Bengaluru; Dr. Shama Kausar Yazdani from Delhi; Md. Mahmood Ali Khan; and Muid Rasheedi.
Tech Issues
The monumental work had its own ticklish moments as technology posed problems. The three languages written in three different scripts would not align easily. Since two languages are not the mirror image of each other, there would be problems when meanings would run into sentences for want of an exact alternative. These would cause the alignment to go haywire.
The Dictionary leaves out Deccani Urdu words which form part of the popular lingo in South India. Dr. Fouziya Wajid, chairperson, Karnataka Urdu Academy hopes that the Dictionary would prove a boon for teachers, translators, and journalists working across two languages.
The Dictionary is available with the Karnataka Urdu Academy,Kannada Bhavan, J. C. Road, Bangalore-560 002, Telefax : 080-22213167, Registrar, Fahmeeda Raheem, 9448928405, e-mail: [email protected]