Yusuf Islahi passes away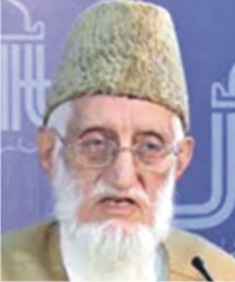 New Delhi: Eminent Islamic scholar and founder of several educational institutions, Maulana Muhammad Yusuf Islahi, passed away on December21, 2021, in a hospital after a short illness leaving behind a treasure of knowledge that would continue to benefit seekers worldwide. Five sons and three daughters survived him, and his wife passed away some three years ago.
Born on July 9, 1932, in Formulli, Attoc district (now in Pakistan), Maulana Yusuf Islahi obtained his primary education at Bareilly, Uttar Pradesh, and Fazeelat from Madrasatul Islah, Sarai Mir. He memorized the Quran. Maulana Islahi was a member of the consultative body of Jamaat e Islamic Hindi five times. Also, he was attached to the Islamic Circle of North America.
He edited the magazine "Zikra Jadeed" for 40 years and authored over 60 books, including Aadab e Zindagi (Etiquette of Life), Asan Fiqh (Easy Jurisprudence), Islami Muashrah, and Guldasta-e-Hadith. His few books were translated into English, Hindi, and other languages.
He was the rector of Jamiatus-Salehat, Rampur, a very well-known institution for girls' higher Arabic and Islamic education.
Renowned philanthropist businessman Ibrahim Haji no more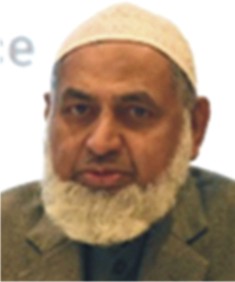 Dubai: Dr. PA Ibrahim Haji, a well-known expat Indian businessman, and philanthropist, died on December 21, 2021. His death signaled the end of an era for the expat community in the Gulf countries, as he had lived in the UAE for 55 years. He was airlifted to Kerala from Dubai on the night of December 20 after he suffered a heart attack.
Haji was the chairman of PACE Education Group, co-chairman of Malabar Gold and Diamonds, and the founder and vice-chairman of the Indus Motor Company. He was born in the village of Pallikere in Kasaragod, Kerala.
Haji was a writer and a director at the Malayalam daily paper Chandrika. He was attached to Indian Union Muslim League.
Haji received the UAE Golden Visa and has received other prizes and distinctions.
In 1967, he began his career as a salesperson in Dubai and later manager at Galadari Automobiles. In 1974, he established his own garment and cosmetics business in Dubai.
In 1999, the PACE Education group was established which has more than a dozen schools and universities in India and the Gulf Cooperation Council. He will be remembered for his outstanding contributions to education.
Editor Vicaruddin breathed his last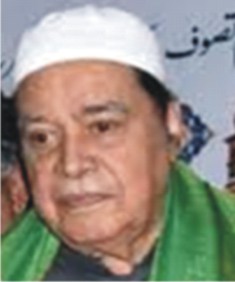 Hyderabad: Editor and publisher of Rahnuma-E-Deccan Syed Vikaruddin, 80, passed away on December10 after a prolonged illness.
He was a popular figure in the Arab World and the Chairman of Indo-Arab League Hyderabad. He had invited many leading members of the Arab World, including Yasser Arafat, to Hyderabad. Adnan Abul Haija, Ambassador of Palestinian especially flew to attend his funeral and draped his body with the Palestinian flag. "We wanted to honour his soul as well as our own cause by draping him in our national flag," the ambassador said.
Vicaruddin was the only Indian awarded the "Star of Jerusalem," the highest Palestinian civil award, and he was also conferred with Morocco's highest civilian award, "Sahibul Jllallah."
He was an Aligarh Muslim University (AMU) alumnus, and the AMU community mourned his demise. Vice-Chancellor Prof Tariq Mansoor said the AMU community will always fondly remember Viqaruddin as a distinguished alumnus, an outstanding journalist, and a wonderful human being.
Before Independence, Rahnuma-E-Deccan was published as Rahbar-E-Deccan.