By A Staff Writer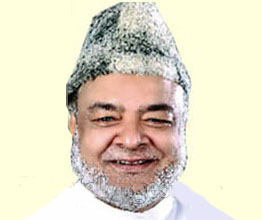 Bangalore: Dr. Mohammad Yusuf has been elected the new chairman of the Karnataka Waqf Board. He was elected unopposed on April 19. The election was held following resignation by incumbent Chairman Abdul Riyaz Khan. Khan had been holding the post for the last 30 months when the Board was constituted.
Dr. Yusuf, a veterinarian, had given notice for a no confidence motion against the former Chairman. The matter had been pending following announcement of General Elections. However, even as the notice had been given for taking up the motion at a meeting of the Board on April 19, Khan submitted his resignation seeing the tide turning against him.
Yusuf who earlier worked in Government had quit the job and set up business in Bangalore and Dubai and has earned considerable success.
After assuming the post, Yusuf vowed to make the Waqf Board a model institution for the entire country. He said the Board originally possessed 132,000 acres of landed assets under waqf, but only 55,000 acres was under its control now. He said the Board would initiate action against illegal occupants of and encroachers upon waqf properties under the new law passed by the Parliament. He indicated that the board would set up cells such as legal cell, property recovery cell, administration cell and development cell.
Tanweer Sait, MLA, and a member of the Board, said 255 new members would be appointed to man various post under the Waqf Board. He assured that recruitment would be through a transparent process.