Halima Yacob, 63, a Malay woman, former Speaker of the Parliament, was on September 14 sworn in as the President of Singapore. She will hold the largely ceremonial office for six years. The election process however raised several eyebrows as the election department had severely constricted the nominations from private sector putting stringent condition of the candidate having a record of heading a company with paid up capital of at least Singapore dollars 370 million and a Malay. Halima was Speaker of the Parliament for three years.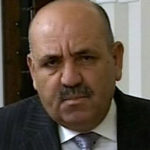 Walid Al-Omary, Al-Jazeera Bureau chief in Jerusalem was barred from attending a seminar about freedom of speech being held in Israel, on express instructions from Israeli Prime Minister Benjamin Netanyahu on September 6. Israel and Kingdom of Saudi Arabia have asked Government of Qatar to close down the Al-Jazeera, the only independent media in the GCC region. In July, Netanyahu announced plans to expel Al-Jazeera after accusing it of incitement. Israel had also announced it would withdraw accreditation of one of the broadcaster's journalists, Elias Karam, but he has since been given a six-month reprieve.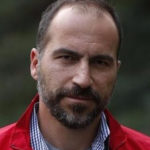 Dara Khosrowshahi, an Iranian-American businessman was appointed the CEO of Uber, the multinational cab company on August 28. Tehran-born, Dara and his family had migrated to the United States a little before the Iranian Revolution that threw out the American puppet Shah Mohammad Raza Shah Pehlvi. His family owned Alborz Investment company which ran several industries in Iran. Dara graduated from Brown University in 1991 and began his career from Allen and Company. Before joining the Uber, he headed the Expedia, the American travel company which also owns TripAdvisor, Hotels.com etc. He married Sydney Shapiro in 2012.